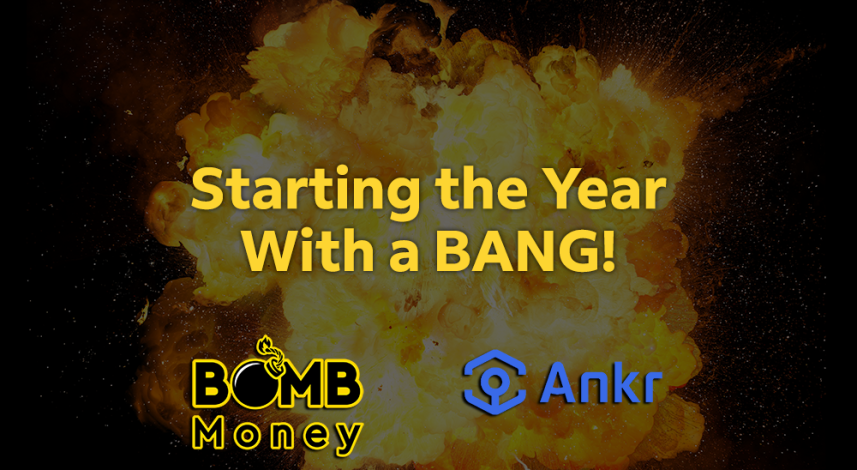 Happy New Year, BOMBers!  This may very well be the last week before BOMB reaches the moon.  Are you ready? 
BOMB Mobile App Launches in Just ONE WEEK
We couldn't be more excited about the upcoming launch of the BOMB Mobile App set for January 9 – just one week from today.  With just 7 days to go, our entire team is working 24/7 to ensure a successful launch!   
As of now, everything appears to be on track.  In a previous BOMBShell Monday, we outlined progress on all of the contracts and app development.  We're happy to report that these are now mostly finished.  It's now a matter of testing and continually improving the user experience! 
Earn Money by Referring Your Friends
Perhaps the most exciting part of the BOMB Mobile App launch is the referral system!  For a limited time, for every person you refer that downloads the app and creates a $100 stake position you will receive a $50 bonus referral Bitcoin stake position yourself!  Additionally, the friend who you referred will receive a $50 bonus Bitcoin stake position for themself.   
What this means for you is that even without creating a stake position yourself, you're able to start growing your Bitcoin bags ahead of the next bull run!  So, start lining up your friends and getting them ready to take part in the most exciting app of 2023. 
For more information on the BOMB Money Mobile App referral program, you can check out the FAQ here. 
Marketing With Ankr
We have some very exciting marketing opportunities this week leading up to launch day.  The best part is, we're teaming with Ankr to do a roadshow to their massive community and showcase everything BOMB Money and our upcoming mobile app have to offer. 
It all starts Wednesday at 6pm UTC with a special Twitter Spaces.  Aaron and Rob will be joining Ankr's Twitter Spaces for a Fireside Chat to talk all things BOMB Chain and BOMB Mobile App.  You can click below and set a reminder to join what's sure to be one of our best Twitter Spaces yet! 

Then, join us Friday at 6pm UTC for our live YouTube AMA as we welcome special guest Ankr.  We'll be giving away some BOMB tokens to our live viewers, so be sure to set a reminder and join us live!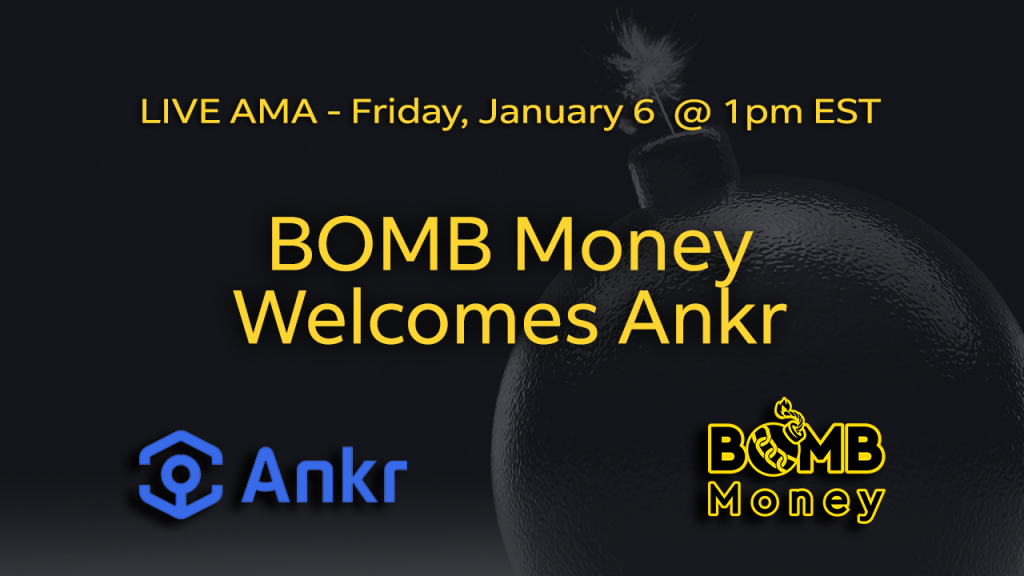 Finally, BOMB Money will be featured on Ankr's blog this week.  Follow our socials as we'll be sharing it as soon as it's live.   
As you can see, this is going to be a very exciting week for BOMB Money as we head to launch day – that's when our marketing really takes off.  As always, the best marketing is word of mouth so keep spreading the word and next week you'll even be rewarded for doing so! 
BOMBSWAP Now Live on BOMB Chain
With so much planned for BOMB Chain in 2023, we're excited to introduce one of the first protocols already live – BOMBSWAP! 
Although the bridge to BOMB Chain will only be available soon, you can check out BOMBSWAP in action here: 
The BOMBSWAP token is going to be used as a rewards token for those providing LP's.  BOMBSWAP will be a great way to earn additional rewards on BOMB Chain.  Want to be the first to earn BOMBSWAP tokens?  We will be airdropping BOMBSWAP tokens to all wallets that have taken advantage of our BOMB Lock Bonus.  The bonus is only available for one more week, so if you have not yet locked your BOMB for a guaranteed 1.5X BOMB after the 90-day lock, you should do so ASAP!  We will be promoting this bonus to the entire Ankr audience, so act now before they scoop up the last available BOMB. 
CZ Pegs Update 
The CZBOMB/BOMB farm is now launched.  You can now continue to earn high yields on your CZBOMB/BOMB pair here: 
https://www.czpegs.com/farm/ShareCZBOMBFarmRewardPool 
We know some of you are waiting on the upcoming CZETH/ETH pair.  We are prioritizing the Mobile App launch, but will have this farm available ASAP after launch!   
LAST CHANCE BEFORE LIFTOFF
With everything happening throughout the entire BOMB Money Ecosystem, this could be your last chance to pick up BOMB, BSHARE, PHUB, or any of our PegHub ecosystem tokens before they really moon.  The BOMB Mobile App will be bringing in significant inflows across the entire BOMB Money ecosystem.   This could be a great time to review Aaron's blog post on what we can expect with a healthy ecosystem. 
ACT NOW BEFORE IT'S TOO LATE! Buy your BOMB, BSHARE, PHUB and more at https://swap.bomb.app/swap.