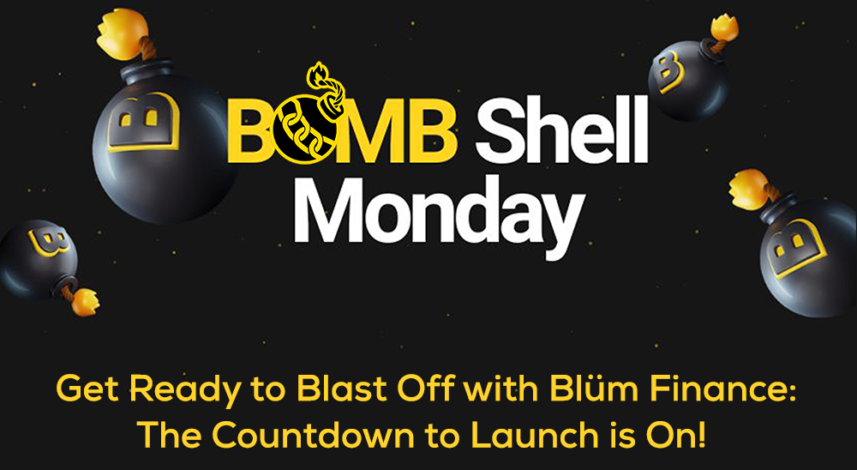 Get ready, because the countdown is on!
Blüm Finance is just one week away from launch, and we couldn't be more excited. As you may know, Blüm Finance is a groundbreaking cryptocurrency staking company that will change the game when it comes to managing your crypto with some of the highest yields in the industry. 
As part of our launch, we're excited to showcase our new introductory video that will be appearing throughout YouTube, TikTok and Instagram. We plan to have our new Blüm spokesperson continue to create videos to drive trust, engagement, and customer conversion. Let us know what you think: 
Get ready to be part of the crypto staking revolution – Blüm Finance is almost here!
 
Live AMA Wednesday, May 10
We are excited to announce that we will be hosting another live AMA (Ask Me Anything) session on Wednesday, May 10th at 12pm EDT. This is your chance to ask any burning questions you may have about Blüm, BOMB Money, PegHub, or the industry as a whole. Our team of experts will be on hand to provide insightful answers and engage in a lively discussion and we always love hearing from our community. Whether you're a long-time member or new to the community, we encourage you to join us to connect and learn from one another. We look forward to seeing you there!  
Click on the YouTube link below to set a reminder to join us live on May 10:
Update on BOMB Chain & BOHM
Exciting news for BOMB Chain! BOHM is back and better than ever. After a brief period of maintenance and updates, we are thrilled to announce that BOHM is now active again and ready to help you maximize your cryptocurrency investments. With BOHM, you can earn up to 0.9% daily APR, which is one of the highest rates in the industry. If you're looking to get more out of your cryptocurrency investments, look no further than BOHM. Want to learn more about BOHM or anything else on BOMB Chain? Check out the full BOHM documentation here or stop by our AMA and ask any questions you may have. 
Don't miss out on this incredible opportunity – start earning today!