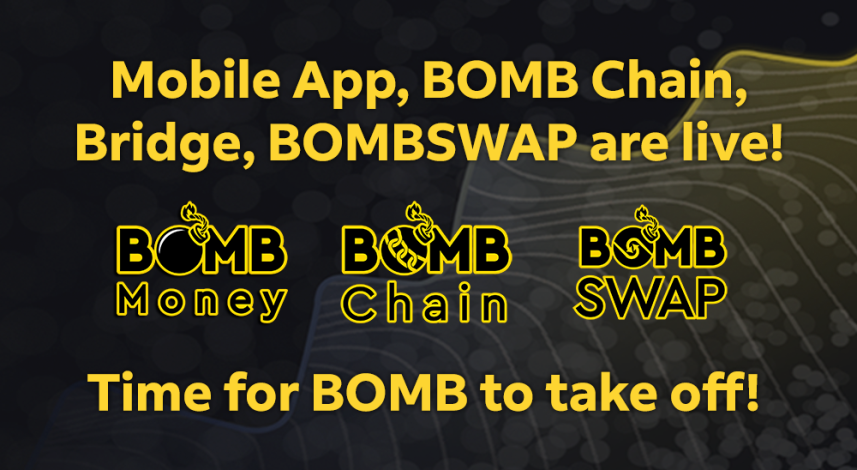 In the most anticipated launch in our company's history, we're so excited to announce that the BOMB Money mobile app is now live!  Not only that, but we have also officially launched BOMB Chain, BOMBSWAP, and the bridge to get assets to and from BOMB Chain.  Let's take a look at all of these bullish developments! 
BOMB Money Mobile App 
Our flagship product is now available for download on Android and should be available on iOS any day as we await the dreaded Apple approval process.  With an initial target launch goal of Q3 2023, we can't believe how hard the team has worked to get us to this point! 
The main focus of the BOMB Money mobile app is to introduce Web3, crypto, and the power of DeFi to a brand-new audience that's only ever used Web2.  Here's some of the unique ways our app accomplishes this: 
One-click Web3 wallet creation, no longer requiring users to install complex browser extensions

 

Automatically sends BOMB to new users so they don't have to worry about loading their wallet with the native token for gas.  In fact, users won't even need to know what gas is in order to use the app.

 

Purchase crypto directly within the app using their country's local currency almost anywhere in the world.

 

Create a stake position and earn high yields on many top cryptocurrencies (Bitcoin initially, with additional cryptos being added within a few weeks).

 
Although these may seem simple and common for veteran DeFi users, there is still a vast majority of people that struggle with all of these steps – and that's where our app is going to help bring those users to crypto! 
Although the app is live, this is far from what the final version of the app will be.  We already have dozens of updates and improvements in the queue and will continue to improve the user experience and app offering as much as possible.  If you want to help, we value the feedback of our community more than anything!  Let us know what you think on our forum, drop us a note in Telegram, or share your feedback in our new mobile-app-feedback channel on Discord. 
As our incredible community are aware, the inflow of funds from the app will be used to support the health of the entire BOMB Money ecosystem.  It's therefore in all of our best interest to both ensure the app is as good of a user experience as possible, and that we help spread the word to everyone we know!  In fact, spreading the word can net you some serious Bitcoin bags for 2023.  Check out this blog post to see how referring just 10 people could earn you up to $2,700! 
BOMB Chain Updates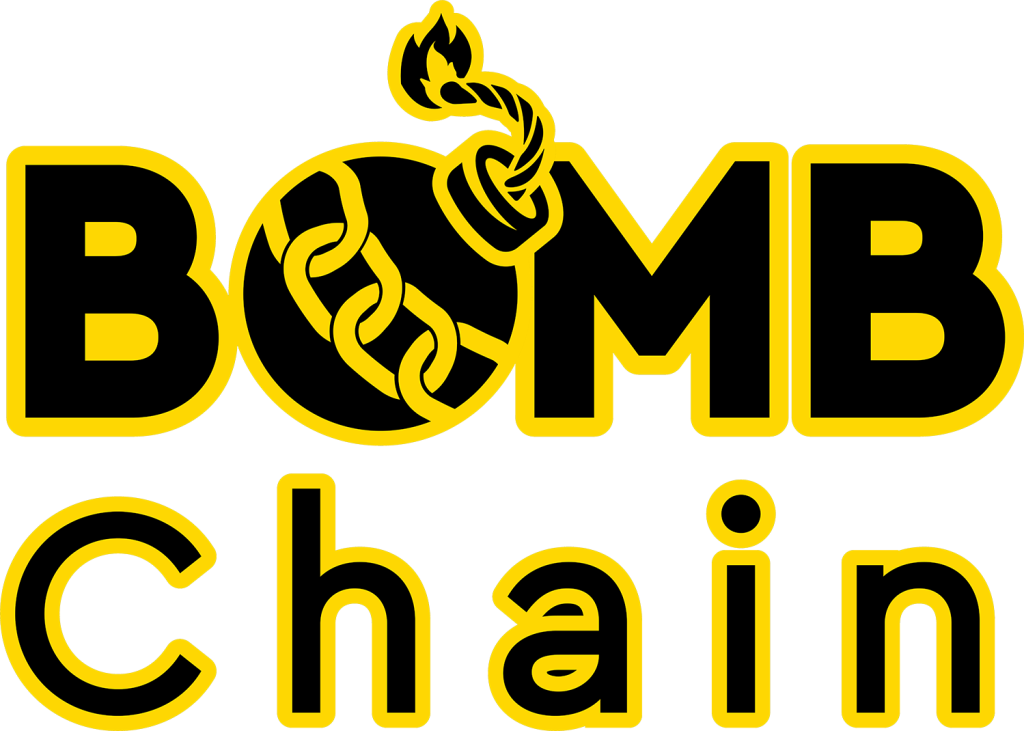 An integral piece of the BOMB Money Ecosystem is BOMB Chain – our custom-built blockchain powered by Ankr whose native token is BOMB.  The mobile app is powered entirely via BOMB Chain smart contracts which is where the initial usage will come from.  However, we have massive plans for BOMB Chain that will be launched throughout 2023, all with the assistance of Ankr from both a marketing and implementation perspective.  We also plan to enable and empower builders to develop dApps and their own protocols directly on BOMB Chain! 
Aside from powering the mobile app, here's just some of what's already available on BOMB Chain. 
BOMB Chain Bridge
The BOMB token was originally created on BNB Chain and will continue to be the only place to mint new tokens.  Those tokens need to be bridged to BOMB Chain in order to be used for gas, staking, or anything else available on the chain.  Additionally, bridging allows users to bring tokens such as ETH, USDC, BTC, etc. to BOMB Chain.   
Wondering how exactly you can start using BOMB Chain?  Grab some BOMB on BNB Chain and use the Ankr-developed bridge to get it on BOMB Chain.  Note that for the time being, only BOMB is available for bridging.  We will be implementing an entirely new bridge which will allow all of the other assets to be bridged as well.  This should be ready by the end of the week! 
Why bridge now?  Check out the next section for some amazing immediate utility for BOMB on BOMB Chain!  Further, as one of the first to have on-chain BOMB, you will be able to take advantage of upcoming protocol releases before anyone else! 
We are working on our own Bridge for other tokens that will be available very soon! 
BOMBSWAP, xBOMBSWAP, and the BOMB Chain Vault 

One of the first BOMB Chain use cases is already up and running.  Check out BOMBSWAP.xyz! This is where, once more assets are bridgeable onto BOMB Chain (give us a few days), you'll be able to swap BOMB to any other token on the chain.  You can also earn BOMBSWAP tokens for providing LP's.  Read the full documentation on BOMBSWAP here, but for those familiar with SushiSwap, it is very similar. 
For now, the best place to put your BOMB Chain BOMB tokens is the vault!  You can zap BOMB directly into the vaults and start earning insanely high yields.  These yields won't stay this high forever as more and more people start bridging BOMB over, but there's a lot of opportunity for early adopters.  Just look at these APY's on the 4 current BOMB Chain vaults: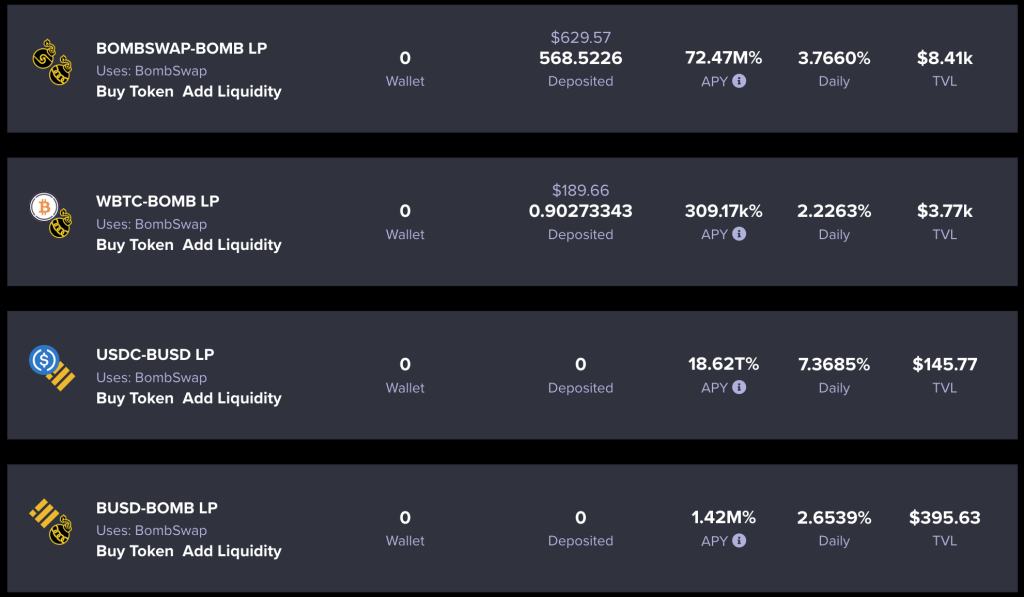 Last Chance for the BOMB Lock Bonus 
Looking for a quick way to earn bonus BOMB and BOMBSWAP tokens?  Today is the last day to take part in the BOMB Lock Bonus, where we're offering 1.5x any BOMB you lock for 90 days.  Additionally, we're air dropping BOMBSWAP tokens to all users that locked their BOMB for this promotion.  To date, an incredible 720,000 BOMB has been locked!   
2023 and Beyond
As you can see, the action and product releases never stop at BOMB Money and BOMB Chain.  It's hard not to be excited about 2023 and it's exciting to be well on our way of achieving our goal of becoming the largest and safest staking platform in the world by 2025!