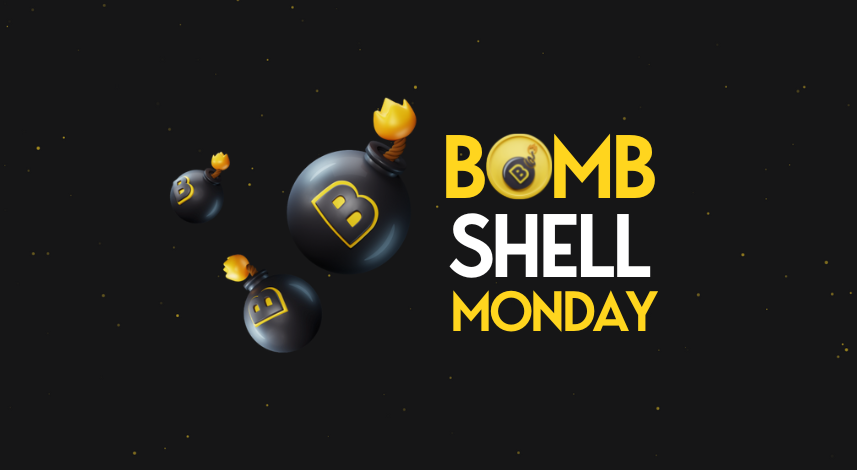 Back to Our Roots with the BOMB Money Brand
You'll notice that we have been shifting our brand and marketing focus to BOMB Money. There are many reasons for this, the most important of which is the marketability of the BOMB brand. We received a lot of feedback from people not familiar with crypto that they were not keen on the name PegHub for a variety of reasons. Considering the Traditional Finance (TradFi) demographic is where we're going to make our biggest splash, it's integral that this audience identifies with and likes our brand. Our initial research indicates that the BOMB brand is easy to pronounce, memorable, unique, and provocative – key elements for a great brand name! The last point of BOMB being a provocative name adds to its memorability and we are currently conducting further market research to gauge the sentiment of TradFi audiences when they see a name like BOMB Money.
One thing to remember is that everything we are doing for BOMB Money directly benefits PegHub, all PegHub protocols, and the PHUB token. All of the yields generated for those investing in BOMB App are obtained by farming in our DeFi protocols (bitBOMB, CZPegs, SnowPegs, PolyPegs, etc.). In order to avoid any confusion, the end user experience will be "stake Bitcoin, earn Bitcoin, withdraw Bitcoin". However, staked positions will be used to help all protocols remain healthy which is great news for anyone currently farming, holding share tokens, or holding PHUB tokens. PHUB buybacks will benefit greatly with multiple protocols above peg. As Aaron mentioned in our latest AMA, our modelling shows ~$100,000 in daily buybacks with our current protocols healthy is more than achievable.
To summarize, PegHub and its seigniorage protocols are at the core of everything we do. However, in order to drive the most volume possible to all of those protocols, our focus will be on bringing crypto to the masses in an easy-to-use app that lets users create a wallet and start staking in just a few clicks directly from within the app with absolutely no DeFi or Web3 knowledge required, yet earning high yields only available in DeFi. That's the future of staking and how we will become the safest and largest staking platform in the world by 2025.
Everything You Need to Know About PolyPegs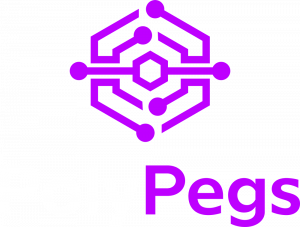 As you may have heard, BOMB Money is expanding its offerings to the Polygon blockchain with our new seigniorage protocol PolyPegs! Here's everything you need to know about the upcoming launch.
The website will be live on October 17th, one week before the Genesis Farms go live on October 24th. This gives us a full week to promote PolyPegs while giving users a week to prepare their assets for Genesis Farms. We are taking a number of steps to maximize the success of the PolyPegs launch including:
Limiting the assets to enter the Genesis Farms to the native token and the most popular stable coin on the chain. We will therefore be accepting MATIC and USDC to enter PolyPegs Genesis Farms.
Launching with a focus on one peg token, polyMATIC, obviously pegged to MATIC. This will ensure higher rewards and encourage stakers to continue staking polyMATIC after the Genesis period is over as the yields will be too high for it to make sense to sell!
Our autovaults will be available on PegHub at launch. This will be the easiest way for people to get involved with PolyPegs and offer the highest yields possible as the contract auto-compounds rewards continuously. Compound interest is unbelievably powerful!
Per our previous vote on taxes, we will continue to honour the community's wishes and not implement any taxes for selling while tokens are under peg. Though this may seem counterintuitive for a strategy to keep tokens above peg, having no taxes encourages larger investors to join the farms as they know their funds don't have a chance of becoming locked.
BOMB Evolution NFT required for Genesis Farm participation.
In order to participate in our lucrative Genesis Farms, not only for PolyPegs but all future protocol launches, you need to own a BOMB Evolution NFT in the same wallet that you'll be entering the farm with. Genesis Farms on seigniorage protocols tends to have some of the highest possible one-day yields in all of DeFi and are therefore extremely desirable to investors. As we continue to expand to more and more chains, the limited number of 2,000 BOMB Evolution NFT's plus the beautiful, unique art and style of each NFT will create a huge secondary market demand, so get yours today!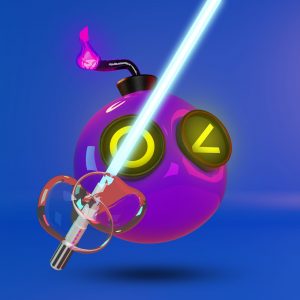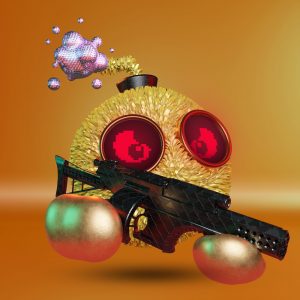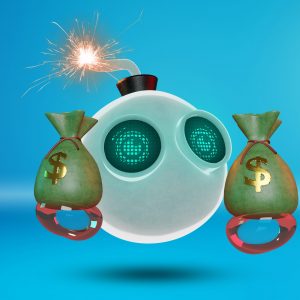 Another Way to Get Rich with BOMB Money – Incoming Referral System!
We're in the final stages of development for the upcoming game-changing BOMB App. One of the most exciting aspects of this app is going to be the built-in referral system!
For every person you refer that downloads the BOMB App and opens a minimum $100 stake position you will receive a $50 position yourself! There is no limit to the number of people you can refer nor is there a limit to how much you can earn.
Not only will the BOMB App be the absolute simplest way to get people into crypto, but with such an incentivized referral system influencers will be doing everything they can to get their audiences to download the app – this really has the potential to go viral! If just one influencer gets 200 of their followers to download and stake crypto on the BOMB App, not only will they earn $10,000 for themselves, but our protocols will receive at least $20,000. You may have heard our COO, Rob, on a recent AMA discussing how little capital it would require to bring ALL our protocols back to peg. This referral system paired with the private investment program we are offering (deep in negotiations with two investors at the moment) is our recipe for success. This truly is the calm before the storm!
Want to Work for the Fastest Growing Company in DeFi? Join Our Team as a Social Media Manager!
At BOMB Money, we're on a mission to become the largest and safest crypto staking platform in the world. Our Social Media Manager will play a critical role in achieving this goal through creating engaging content to promote the many ways we can help generate wealth for our investors! We're focused on bringing crypto to the masses and expanding into new segments through an effective marketing strategy is key to this. If you think you've got what it takes and want to be a part of the most exciting project in crypto, send us your application to [email protected]. Full role details below:
Social Media Manager duties:
Manage our social media channels, generating thoughtful and engaging written and visual content
Simplify complex messages into simple bite-sized posts
Support our Marketing Director in the execution of our overall marketing strategy
Social media analytics and reporting – share regular reports on channel effectiveness with the team
Innovate and offer new ideas to elevate our social media presence
Keep up to date with the latest social media trends and platform algorithms to ensure keeping to best practice guidelines and use of all latest features
Skills and knowledge you'll need:
Experience effectively managing social media accounts with strong engagement and growth
Productive and consistently generating content
Highly creative and engaging written style
Ability to create visual content to support your stories
Familiarity with social management tools such as Hootsuite
Comfortable with Twitter / Telegram / Discord and LinkedIn
Strong communication skills and fluent in English (written and spoken)
Knowledge of web3, crypto, and DeFi or willingness to learn quickly