The crypto market is once again bullish and it's just in time as we start rolling out BOMB Chain and the BOMB Money mobile app!  
Marketing Update
With Bitcoin hovering around $21k, FOMO is starting to kick in and there's lots of bullish sentiment throughout the industry!  Could the timing be any better than coinciding with our marketing rollout?  As people start to hear about crypto booming again from their friends and media, they'll be looking for a way to get involved themselves.  The solution?  The BOMB Money Mobile App! 
We're still anxiously awaiting Apple's approval to get our iOS version launched before we go full blitz on marketing it.  However, that doesn't mean we're just idly sitting by.  With BOMB Chain fully operational we have an incredible product for those already familiar with crypto and DeFi and we'll be showcasing this to a vast and educated audience this week.  Thursday, January 19 at 7pm UTC, our team will be joined by Ankr on Binance Live to talk about BOMB Chain and the incredible opportunities for investors, DeFi users, and builders that want to be involved early on an emerging chain.  The audience for these is in the hundreds of thousands and they mostly have in-depth crypto knowledge.  We can't wait to share the entire BOMB Money Ecosystem with this audience! 
We also continue to take advantage of our strong partnership with leading Web3 developer Ankr.  They recently posted a case study on BOMB Money to their website which you can check out here. 
Making Money on BOMB Chain
Many of you have already been taking advantage of some of the incredible earning opportunities available to early adopters of new blockchains.  Some of the BOMB Chain vaults continue to pay as much as 1% daily.  Simply bridge over your BOMB at Ankr's bridge site or you can bridge BUSD and BTCB at our site, then you can take advantage of the vaults by being one of the first to provide LPs on BOMB Chain.  Note that bridging from BOMB Chain back to BNB Chain should be available later this week. 
If you have any blockchain development experience, there's a tremendous amount of opportunity for you on a new blockchain like BOMB Chain!  Being entirely public, anyone is free to launch or fork any protocol they want on BOMB Chain.  Imagine being the first to launch a project with no competition whatsoever!  Now's your chance.  Follow our socials as the bombchain.com website and developer handbook will be available in the next couple of days!  To get you thinking about some of the projects you can launch on BOMB Chain:  a lending/borrowing protocol, other types of DEXs, a balancer, a Solidly fork or Curve fork, any project you want! 
Another exciting opportunity for any new blockchain is arbitrage.  As more tokens continue to get bridged over, arbitrage opportunities will continually present themselves.  For an in-depth explanation of how arbitrage works and how you can make the most of it on BOMB Chain, check out this blog post! 
Finally, we want to remind you of the PHUB token – the revenue-sharing token for the entire BOMB Money Ecosystem.  We are working on a bridge to get PHUB onto BOMB Chain to enter vaults with PHUB and start earning even more with your PHUB token.  For a quick summary of the upward opportunity for PHUB, check out our CEO's blog post where he demonstrates the math behind a potential $100k PHUB token price! 
INTRODUCING THE BOMB MONEY CREDIT CARD!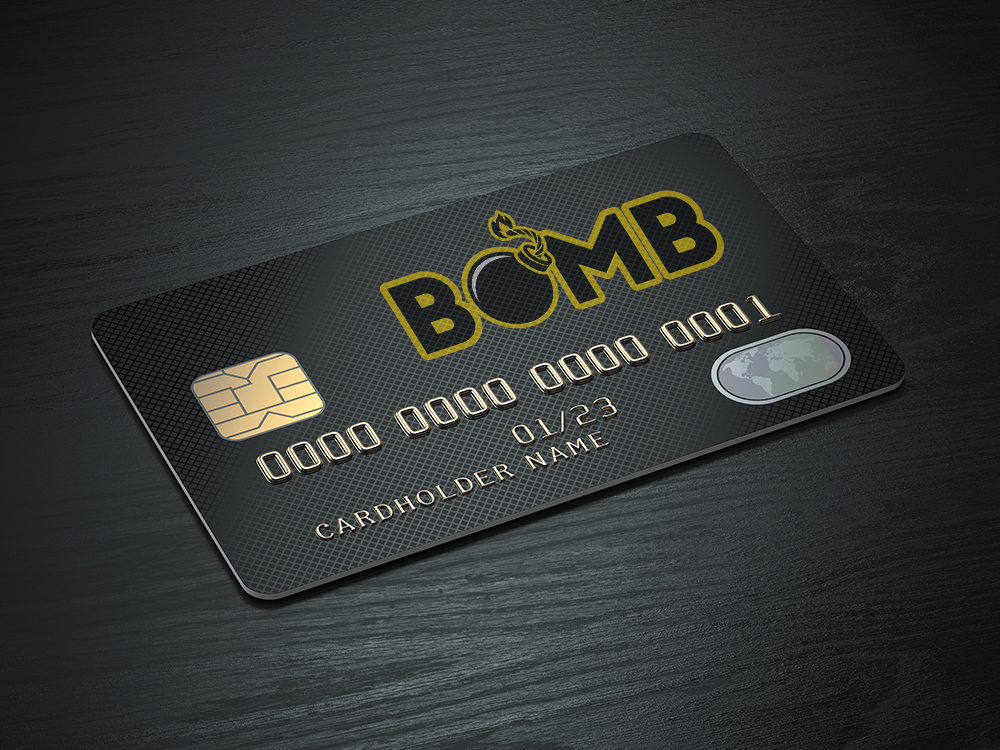 Looking for more reasons to hold on to your BOMB?  How about VIP status and access to your very own BOMB Credit Card?  Coming Q3-Q4 2023, we will be offering reward tiers based on BOMB staked within the BOMB Money mobile app that will provide exclusive benefits including:  Higher APR's on stake positions, more staking options, VIP user experiences within the app, priority list to be the first to get your BOMB Credit Card, and much more! 
Congratulations To Our BOMBSWAP Contest Winners!
200 BOMBSWAP Grand prize winner: 0xf03a408b27303eb648dfb29ca83347e0ed07054b 
50 BOMBSWAP Random winner: 0xda805dbc6530c9ed1360b7c61624613c4fe380a9  
Congratulations to our 48-hour BOMB purchase contest winners!  The largest depositor won 200 BOMBSWAP (~$500 USD) and one lucky BOMB purchaser during the contest period also won 50 BOMBSWAP.  (Actually, the random winner also won 50 BOMB because we accidentally sent BOMB first.  Truly a lucky day for that wallet!) 
As a reminder, BOMBSWAP is the first DEX on BOMB Chain.  It works exactly like UniswapV2 or SushiSwap with significant earning opportunities for those providing LP's on BOMB Chain.  You can read all about it at the BOMBSWAP Docs page. 
Here are the transactions on BOMB Chain for the winners: 
200 BOMBSWAP Grand Prize: https://bombscan.com/tx/0xd5b1a005f409dfa651a2f337dbb755a1250235aec1181dd288f20345bb8210c7 
50 BOMBSWAP Prize:  https://bombscan.com/tx/0x81eb1a0e9ccb55721c7f04ff59876a669846baa8983ecf66180f4bb8bdc208a6 
Accidental 50 BOMB Bonus Prize:  https://bombscan.com/tx/0x4d44ce0f603cd4af5cc210ffbb93500d53180e68dba2893a0096c7e05a823e22 
Summary – WHAT NOW?
So, what's the play now?  This could be your last chance to get involved in any part of the BOMB Money ecosystem while prices are still low – before our Binance Live event and before the iOS app and subsequent marketing kicks off.  Get your BOMB, BSHARE, PHUB, or any PegHub protocol tokens now!