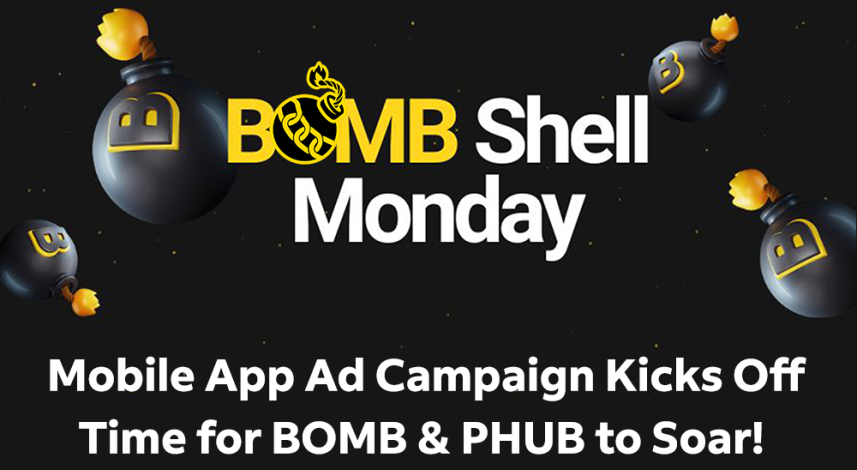 Marketing Kicks Off
We're very excited to kick off our marketing campaign for the BOMB Money mobile app! As mentioned in our most recent YouTube AMA, we're proceeding with a "soft launch" of the campaign which will target Android-only users for now as we await the iOS version approval. On that note, Apple finally got back to us and we have resubmitted the app after updating to meet one of their requirements. 
Without further ado, here are the ads that you will start seeing across Facebook, Twitter, Instagram, and Reddit if you are using an Android device. 
Ad 1: Current Bitcoin Holders  
This ad is targeted at current crypto users who already have Bitcoin. The ad focuses on the opportunity to earn high yields by staking Bitcoin with the BOMB Money mobile app. It directs people to the download page. (Page will be ready soon!)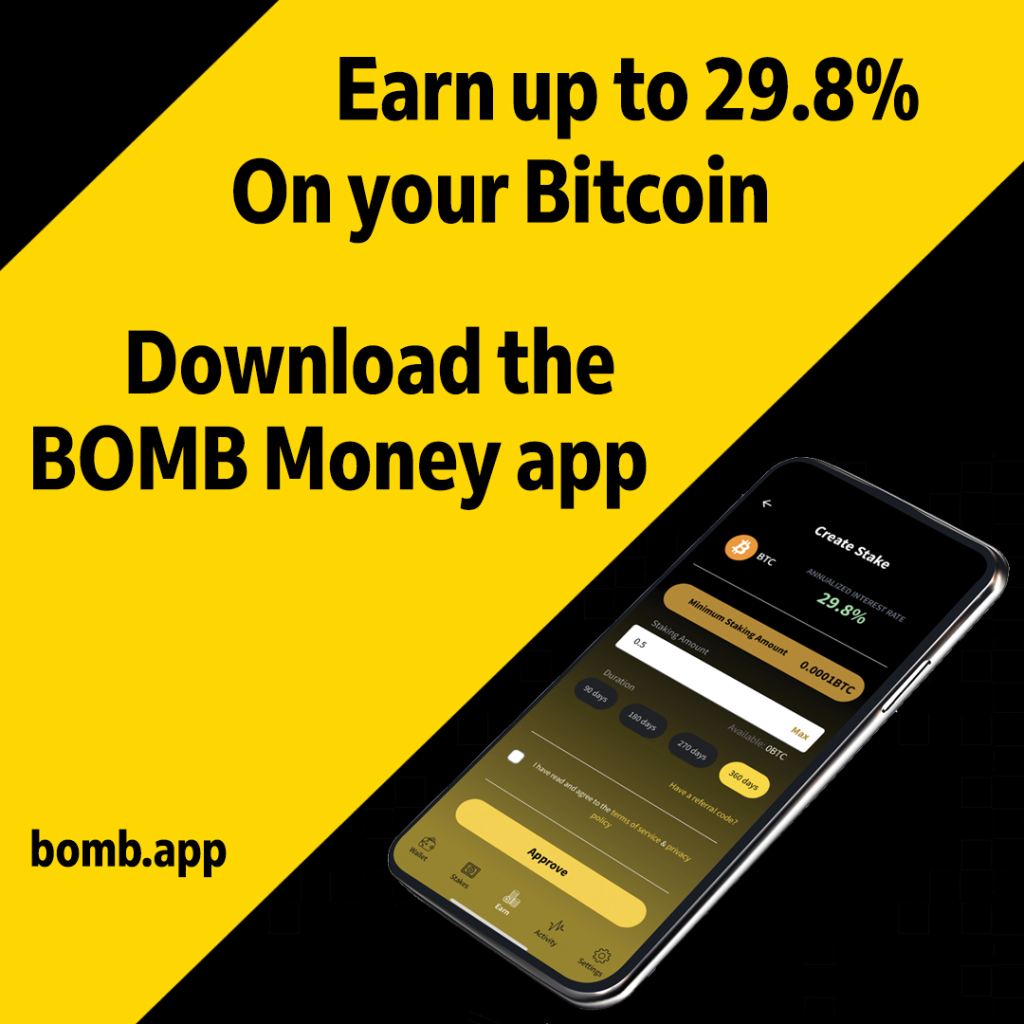 Ad 2: New To Crypto 
This ad is targeted to those new to crypto and those that are interested in traditional business & finance. The ad focuses on how easy it is to get started in crypto with the BOMB Money mobile app and the benefits. It directs users to the main page where they can learn more about the app.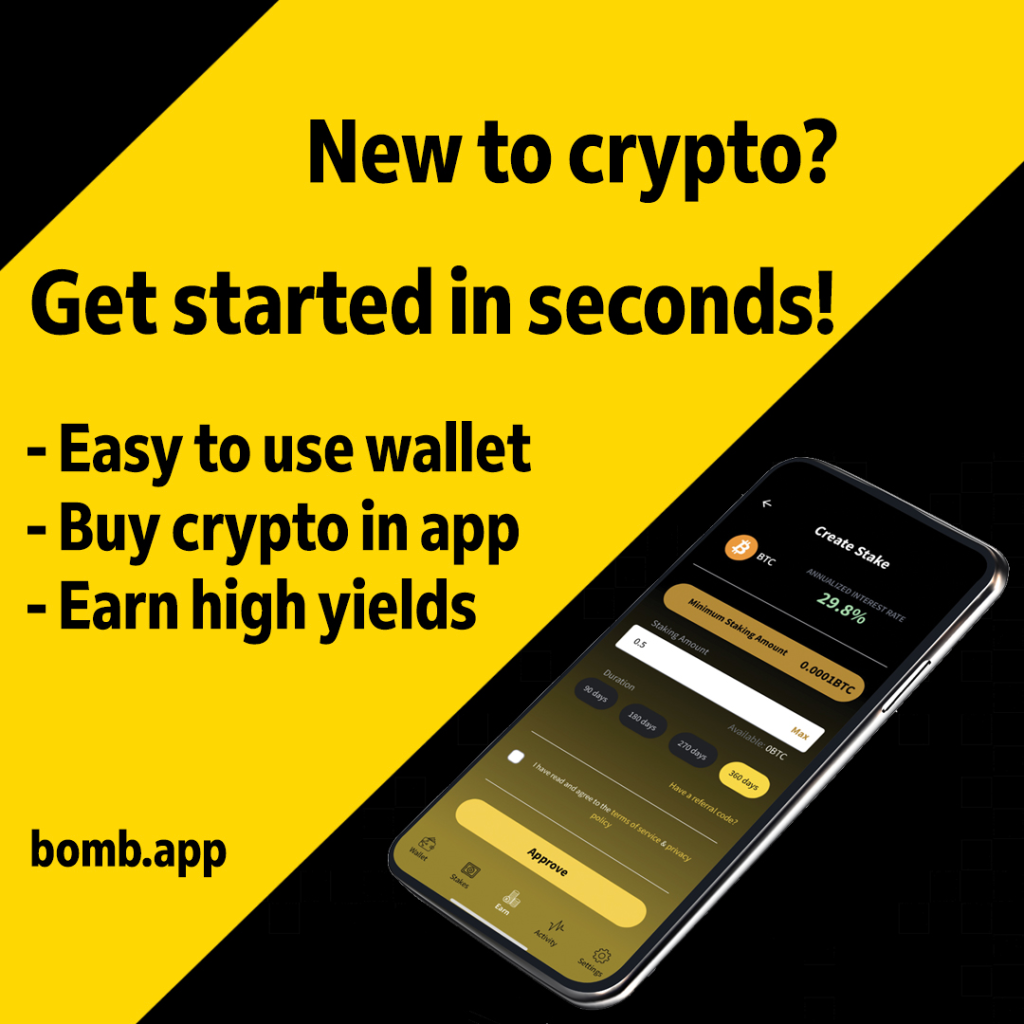 Ad 3: Referral Program 
This ad is targeted to crypto influencers. The ad focuses on showing the earning opportunities by sharing the BOMB Money mobile app to people. It directs users to the referral page.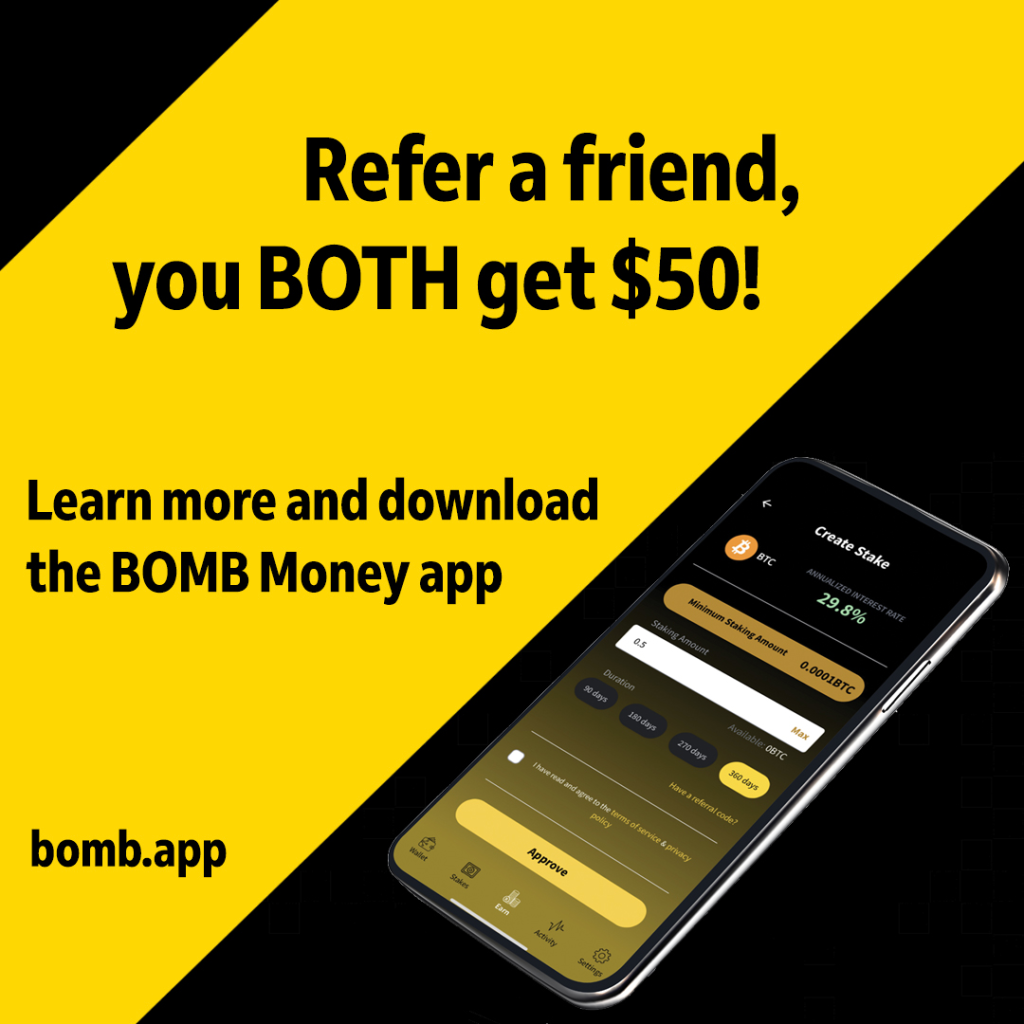 The ads will be monitored closely for performance and conversion rates and will be a great learning to see which are working, which need adjusting, and which to focus on once iOS is available and the full campaign launches!  
PHUB Primed for Takeoff
One of the sleeping giants in the BOMB Money ecosystem is the PHUB token! As a reminder, the super-limited 10,000 max supply PHUB token is truly one of the most undervalued tokens in all of crypto. With advertising driving app downloads, app downloads leading to in-app stake positions, the stake positions being utilized in our PegHub protocols, and the protocols feeding into PHUB auto buybacks, it's easy to see why PHUB is set to take off! 
Additionally, this week we will be launching PHUB farms at our BOMB Chain vaults, all of which continue to pay between 1-2% daily. Demand for PHUB is about to soar, so this could be your last chance to get the token while it's still relatively affordable and get ready to stake them now! 
BOMB Chain Continues to Grow!
Speaking of BOMB Chain, the opportunities on the new blockchain are second to none! First of all, the new website is up at bombchain.com. If you're still being redirected, clear your cache and try again. This is very exciting as we are now ready to welcome developers on our chain. If you know a developer looking to launch a protocol or token on an exciting and ever-growing new blockchain, you can direct them to our developer resources page. Some of the top protocols we're looking to be built on BOMB Chain are: 
A lending/borrowing protocol

 

Other types of DEXs

 

A Balancer

 

Solidly Fork or Curve fork

 
If you'd like to work on any of these projects, you can reach out to [email protected] to discuss. 
Also, as BOMB Chain is a public blockchain, anyone is free and welcome to build anything they want. In fact, we already have one community member working on an exciting project that should be launched within the next week. Stay tuned! 
Finally, the TVL in the BOMB Chain vaults mentioned above have grown from $200k to over $300k in the last week with no signs of slowing down. This is the perfect time to get involved with BOMB Chain as usage grows exponentially on new chains as protocols continue to be launched. Get your BOMB over to BOMB Chain using one of our bridges. 
For BTCB and BUSD: 
https://www.bombswap.xyz/bridge  
For BOMB, USDC, and USDT: 
https://chainscanner.xyz/ankr/appchains/bridge/?network=bomb-mainnet  
Join the BOMB Money Team as a Business Development Manager
The BOMB Money team continues to grow and we're looking for a passionate individual ready to further their career in the emerging Web3 and crypto industry.  
The Business Development Manager will be a dynamic, self-motivated individual who can think strategically, and implement business development initiatives from ideation to execution in order to support the successful growth of BOMB Money. With a passion for all things Web3, they will bring an ability to navigate the industry to drive an increase in BOMB Money's brand visibility and market share. 
For full details on the job click here or apply directly at [email protected].